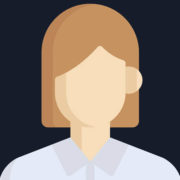 In the afternoon on the 12th of March this year we cancelled all appointments and – without thinking any longer – decided to close our clinic. In our experience, the time of isolation had many different faces. At first we were scared of the unknown. We started thinking what would be the future of our company, our patients. How were they going to manage at homes, how can we support them in this challenging time? On the day that we closed our Center, we were absolutely certain that we were going back to work after 2 weeks. But the information from all over Poland quickly verified our attitude. I then started thinking that we would return to working with patients after 4-6 weeks. Finally, the break lasted over 7 weeks in our case. I was really surprised when the unfreezing was announced. It was a combination of joy and fear. Why, you might ask? Because when we closed the Center there were approximately 5-10 new cases every day in Poland, now when we open it is 300-400.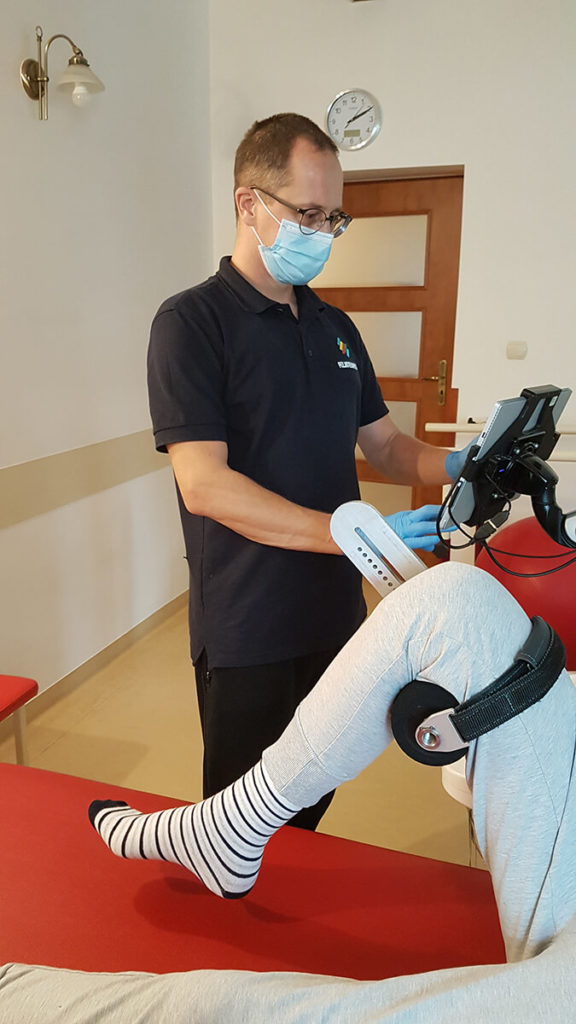 Wojciech Romanowski – Physiotherapist. Co-owner of the Rehabilitation Center GR Grzegorz Gałuszka & Wojciech Romanowski in Bielsko-Biała. Specializes mostly in working with neurological patients.
Working in a mask is no achievement
The first day after going back to work was also full of emotions. We worked 3-4 hours a day because patients were also surprised by the information of reopening and I think they were not mentally prepared. So physiotherapists used this time to memorize safety procedures. We are privileged, since we have been on the market for several years now and our patients have worked with us for some time. They appreciate the fact that we follow all safety recommendations. We closed waiting rooms, started taking our patients' temperature and gathering their epidemiological history, our patients also clean their hands before entering the office. We work in a 1:1 system, in offices which are disinfected and aired after every visit.
We conduct physiotherapy in masks and protective gloves. Is it a problem for us? Definitely not. It makes me think about other healthcare professionals who work in protective clothes, goggles and masks all day. All of them should hear our words of gratitude, because it is a true effort. Compared to them, us working in masks is really no achievement at all. Of course, it generates some difficulties, as in rehabilitating orthopaedic or neurological patients it is important to "read" from their faces. The "camouflage" prevents us from observing facial expressions. We learn to identify patients' reactions from their eyes or modify the way we ask questions, so that to obtain a more comprehensive picture of their clinical situation.
A car with square wheels
The first two weeks after my return to work can be compared to riding a square-wheeled car. There was some fear for myself, for other staff members, for patients – and I also feared whether I was going to rise to Wojciech Romanowski Physiotherapist. Co-owner of the Rehabilitation Center GR Grzegorz Gałuszka & Wojciech Romanowski in Bielsko-Biała. Specializes mostly in working with neurological patients. A patient's trust is truly important to us Photography from private archives of W. Romanowski 42 VOICE OF PHYSIOTHERAPIST – SPECIAL EDITION the challenges of following various procedures and ensure safety in our workplace. We really wanted to work but at the same time we were aware of numerous limitations. Some of these tensions were relieved with time. Sanitary regime caused by the epidemic became an integral part of our job.
The patients slowly adapt to this new situation. They begin to understand that these restrictions are going to accompany us for a long time. We work with neurological and orthopaedic patients and the lack of rehabilitation could have serious consequences for them. We built trust between us and our patients by i.a. following established procedures. Even if we have known a patient for a long time, we never give up on safety measures. And people respect that because they know we are taking care of our and their health. We believe that both our dedication to work and honest attitude towards people who trust us with their time and health, are able to build a long-lasting relationship.
Daj znać, co sądzisz o tym artykule :)