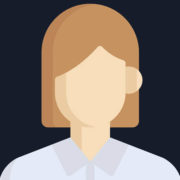 From the beginning of March, when further ordinances of the government kept closing next branches of our economy, my office was emptying. The number of patients fell drastically, to the point when I stopped admitting any patients at all. But I didn't close my physiotherapy practice.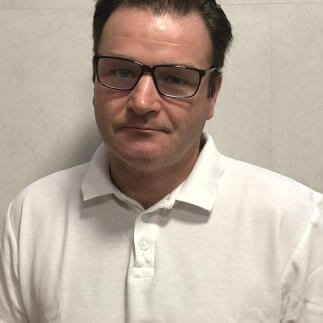 Piotr Górski – Master of motor physiotherapy sciences with 25 years of work experience, first degree specialist in rehabilitation, osteopathy specialist. He works in a private practice in Mokotów, Warsaw.
I couldn't leave my patients
In my team we have already started preparing information for patients and implementing sanitary procedures. To give an example, we asked patients to avoid touching door handles or shaking hands when they greet someone. We disinfected offices and began wearing masks, which I personally found very natural. I work right over the patient and often speak to him/her during exercise, so a mask is of course advisable in this situation.
Despite fears arousing from potential coronavirus threat or possible problems with government authorities, I was available to the most needy patients. I work a lot with people who underwent or prepare for neurosurgical procedures and I simply can't imagine leaving them without help. But just in case, to ensure safety for both sides, my patients usually had a referral from their GP.
In the most challenging time I have seen many patients, but I remember especially three of them, for whom lack of physiotherapeutic consultation could result in serious medical consequences.
The first of them was a man after arthroscopic shoulder reconstruction and long immobilization in orthosis, who required immediate physiotherapy. He found me by accident, when almost all other practices in Warsaw were closed.
My another appointment with a young woman was also a little accidental – she has just left hospital with a massive hernia and neurological symptoms (dropping foot). After thorough consultation, I referred her to a neurosurgeon – she was operated on and now has a perfectly healthy foot.
Another lady, whom the pandemic has left in the middle of the diagnostic process, didn't even have anyone to consult her imaging test results with. She also required a neurosurgical procedure and will soon begin postoperative rehabilitation.
Physiotherapy is a medical profession
Maybe I took a risk by admitting these or other patients but I am deeply satisfied with the fact that I was able to help. After all, we are all representatives of medical profession. Certain comments appearing in the media, which compare physiotherapy with services offered by hairdressers, are not only disrespectful but they also expose the author's lack of understanding as to what physiotherapy really is. I would like to remind everyone that the first victim of COVID-19 among healthcare professionals in Poland was a physiotherapist from Radom, who worked with critically ill patients and couldn't leave them without help.
"Pandemic schedule"
Although patients slowly begin to appear in our offices, we can admit only half of the patients that we normally see. We work according to a so-called "pandemic schedule", which means we have to take into account the time required to disinfect all surfaces after every visit and properly air the rooms. Neurosurgeons also slowly return to operating spines, which basically means less work for us.
An interesting fact is that not a day goes by that I don't consult people with back pain resulting from spending a lot of time in a sitting position. They tell me that home office work mode makes them work longer than before. It is also fair to assume that home desks and chairs aren't always well adjusted to their users, so we might see some new patients in the future.
Daj znać, co sądzisz o tym artykule :)