When most physiotherapy practices in Poland were closing in March, I also made the same decision. After consulting it with my patients, I decided that it would be reasonable to take a two-week break from therapy and observe how the epidemiological situation progresses.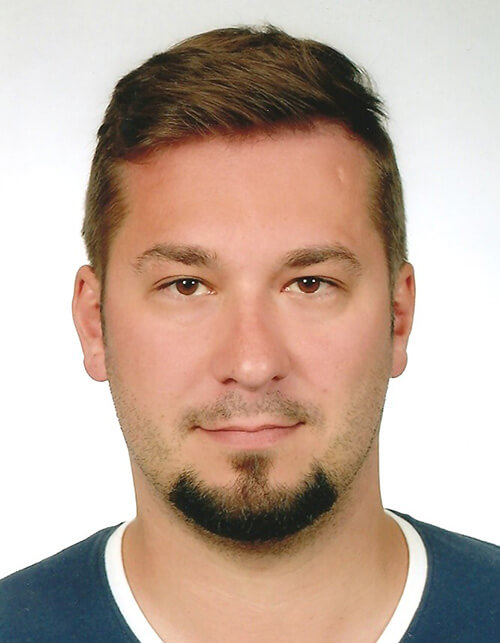 Michał Wendt – Physiotherapist with over 10 years of work experience, who runs a physiotherapy practice and works as an academic at Poznań Academy of Physical Education. He conducts orthopaedic and neurologica physiotherapy, especially for patients who suffered a stroke.

At that time I was available to my regular patients on the phone, in case any of them needed advice or urgent help. Knowing that they can contact me at any time seemed to calm them down. I have decided to spend this unexpected "holiday" working on my scientific research.
After two weeks that we agreed upon, some of my patients started reporting deterioration of their functional condition. I faced a dilemma, I wasn't sure what to do. However, I had a strong feeling of responsibility for my patients and I believed that we couldn't let the effects of long-term physiotherapy go for nothing. So I made a decision to start the most needy of my patients – I introduced home visits, which were of course conducted in compliance with current safety standards. I have also had a few patients contact me due to serious spinal overload syndromes, who weren't able to get out of bed because the pain was so bad.
What's interesting, in May – when normal admissions were legal again – a majority of my patients would still choose home visits. They very rarely made appointments in my office, which I'm sure was due to their fear regarding the epidemiological situation at that time. We are now slowly going back to normal. Every week I am seeing more patients with minor disorders, not just the ones in critical conditions.
What's next? Maybe the second wave of the epidemic. And again, many unknowns…
Daj znać, co sądzisz o tym artykule :)