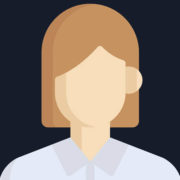 "Sanitary restrictions are the same for all practices and should be adhered to, regardless of the region in which a healthcare facility is located" Aleksandra Bula talks about coming back to work in TOMMED clinic in Katowice, where she is a chief of physiotherapy.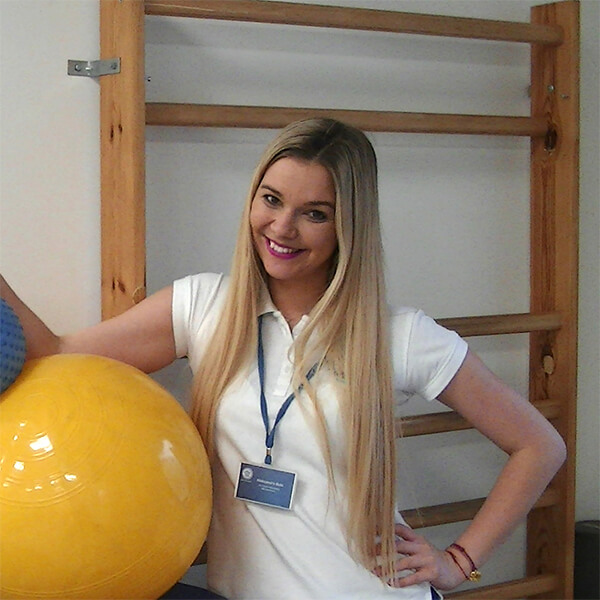 Aleksandra Bula – Master of physiotherapy sciences, chief of rehabilitation in a general medical center TOMMED in Katowice. TOMMED admits patients privately and within NFZ contracts. Rehabilitation is conducted in the form of outpatient, hospital and home sessions.
Just like the majority of outpatient rehabilitation facilities, we too cancelled all our appointments in the middle of March, following recommendations issued by the Minister of Health and GIS. Yet we haven't left our patients without help. We were at their disposal during the pandemic, offering phone consultations and, as soon as it became possible, we also started providing teleconsultations as a part of services offered by the rehabilitation outpatient clinic. We were regularly publishing statements and recommendations on our social media profiles and channels, as well as preparing video tutorials presenting sets of general exercises which could safely be performed at home.
It wasn't time wasted
Bearing in mind that our return to working with patients will be associated with a number of limitations, we have used the lockdown period to prepare specialist procedures. We found GIS recommendations and KIF guidelines very helpful. There were in fact many changes in the functioning of our facility after reopening. Most of all – in order to ensure safe work environment for all physiotherapists – the number of admitted patients was reduced by 50%, which also allowed us to limit contacts among patients, e.g. in the waiting room. Additionally, we have created separate entrances for men and women, which reduced the possibility of direct contacts in our facility even more.
Before the visit, we always conduct a short epidemiological survey with the patient over the phone, which helps us to make a preliminary qualification as to whether the patient can come to our facility. Everyone who enters the building has their body temperature taken. We perform thorough disinfection of all rooms and make sure that all incoming patients fill in a questionnaire regarding their current health condition. When patients successfully go through all these procedures, they can go to the cloakroom, then to the registration desk, where they collect their cards and are directed by a physiotherapist to a specific room.
In fact, following standard sanitary regimes is nothing new to us. We have always disinfected the offices after every visit and ensured disposable sheets and pads for electrotherapy. Every physiotherapy office has always been equipped with hand sanitizers and protective gloves – this has not changed at all. What has actually changed in the context of current epidemiological situation is for example clothes that physiotherapists wear at work. We have provided all our employees with protective equipment such as visors, special aprons and shoe covers.
Fears in the Silesia region
Elderly people or those who, due to numerous comorbidities, find themselves to be at a higher risk of infection, now avoid returning not only to physiotherapy sessions, but also to social contacts and work. It is completely understandable, we're not making any problems and we're complying with our patients' requests to reschedule or cancel visits. As a physiotherapists, I can see a correlation between a patient's psychological attitude and achieved therapeutic effects. First of all, a patient should want to undergo certain procedures and believe in their therapeutic effect. Without these two factors, it takes much longer to see positive effects of introduced therapy. Before a patient fulfills these two conditions, he/she must feel mentally at ease and have a sense of security. Our current situation has caused many people to feel afraid of leaving their own homes, as this could expose them to contact with the virus. According to some patients, it doesn't matter whether they have to go for a physiotherapy session or do shopping, since the sole perspective of using public transport arouses anxiety and generates limitations.
It is difficult to clearly define the influence that the recent identification of numerous SARS-CoV-2 foci in Silesia had on some patients' resignations from physiotherapy. But we can certainly say that some patients were forced to cancel their visits due to being subjected to quarantine. Sanitary restrictions are the same for all practices and should be adhered to, regardless of the region in which a healthcare facility is located. The virus may appear everywhere.
It is really difficult to see some advantages during the pandemic but this whole situation has certainly showed us what a good team we are. Nothing is impossible for us – we're going back to work with our patients, full of joy and energy.
Daj znać, co sądzisz o tym artykule :)